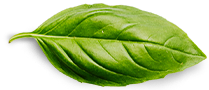 Septic System Site Assessments for Vancouver Island & Beyond
A comprehensive site assessment is the integral first step in designing and installing a septic system. At SK Septics, we provide a thorough site assessment for all of our clients. We want our clients to be informed every step of the way, and that is why we introduce our services to our clients with a free consultation. This gives us a chance to meet you, to understand your needs and expectations, and to inform you about the assessment and installation process.
There are three main components to our thorough site inspection. These include test pits, permeameter and percolation tests, and a soil analysis.
Test Pits
An excavator is used to dig holes large enough to clearly indicate soil depth.
This provides the access required to create a soil profile and to provide soil samples from the important horizons that will need to be analyzed.
Vertical separation is the required depth of undisturbed native soil that remains underneath a septic field.
More depth is generally preferable, allowing for conventional septic field trenches to be installed.
Less vertical separation usually requires our septic system to be installed higher, for example at a grade bed or sand mound.
Permeameter & Percolation Tests
Percolation test holes can be hand-dug and saturated to help test how readily water will pass through the soil.
Permeameters can also be used to calculate the soil's permeability.
These results are used to determine how much water can be introduced into the soil. This is known as the Hydraulic Loading Rate.
Soil Analysis
Samples are taken from layers in the test pit that are going to be receiving the effluent flow from the septic tank.
Several tests are then performed off-site to determine the soil texture.
If you'd like to learn more about our extensive site assessment, or you would like to book a free consultation, call us today.

Give us a call to find out more

Owner, Stewart Krumm, is onsite for all installations

Don't just take our word for it – check out our gallery