Have a Look at our Vancouver Island Septic System Installations
At
SK Septics
, we've installed many different types of septic systems to accommodate a range of property types across Vancouver Island and beyond. From standard Type 1 Sewerage Systems to engineered Type 3 Sewerage Systems, we have the equipment, knowledge and expertise to take on any job. If you would like to see a sampling of our work, have a browse through our project gallery. Or,
give us a call today
 and we can book a free consultation for you.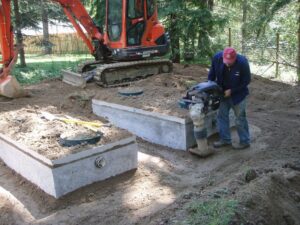 Give us a call to find out more

Owner, Stewart Krumm, is onsite for all installations

Don't just take our word for it – check out our gallery